2
You'll Be Given Wings Without the Bull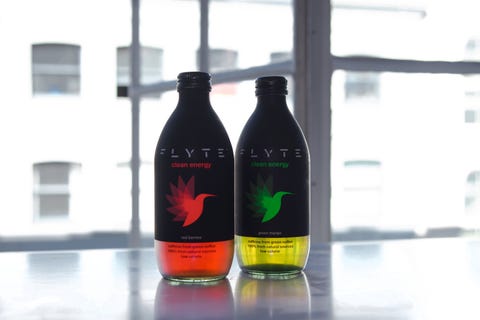 Energy drink manufacturers will be having more jittery palpitations than their highly caffeinated customers, what with the sugar tax and a mooted government ban on selling the beverages to children. Now, they also have healthy competition. "Our lifestyles show no signs of slowing down, so we'll see more brands using 'clean energy' formats to offer the same boost without the obesity and heart disease risks," says Future Laboratory writer, Rhiannon McGregor. Crack open a carbonated cold brew from Sandows (named after Victorian strongman Eugen Sandow), or try energy drink Flyte, made with green coffee beans and maca root. Believe the buzz.
3.
You'll Chew Over Your Dinner Time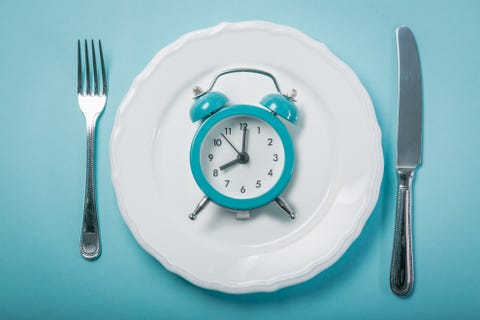 Chrono-nutrition – the idea that you're not just what you eat, but when you eat it – will have its moment. "Timing food around our circadian rhythms has a big impact," says Damian Soong, co-founder of plant-based supps brand Form. Disruptions to your body clock contribute to obesity: not only does insufficient shuteye sap your willpower, but your body also processes macros differently depending on the time of day. Enzymes involved in metabolism are regulated by the clock, too. Wake up to it.
4.
You'll Go Off at the Deep End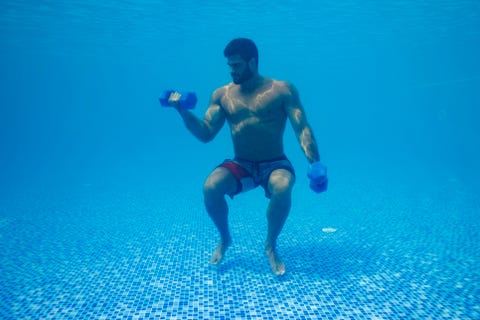 A new type of immersive fitness is making a splash. "Expect a rise in swimming-pool-based resistance training," says London's Workshop Gymnasium founder, Lee Mullins – that is, if you can make it back to the surface while you're holding dumbbells. Pumping iron underwater was pioneered by surfer Laird Hamilton: his XPT Extreme Pool Training is LA's "most exclusive workout". XPT now trains coaches in the method, while Virgin Active has rolled out its own Hydro class. You won't hit a max squat (and shouldn't try), but lifting in liquid is a solid cardio and core workout that's easy on your joints. Plus, no one will see you sweat.
5.You'll Voice Your Exercise Concerns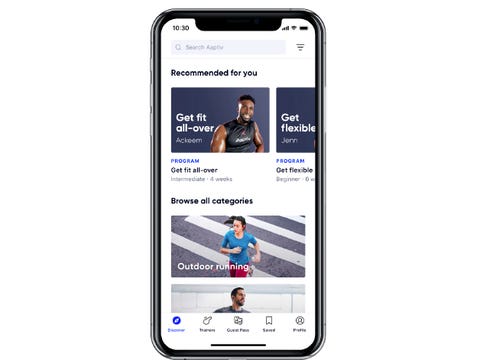 You heard it here first: as Alexa, Siri and Cortana usher us ever closer to the film Her, you'll have audio workouts coming out of your ears. "Some brands are tapping into this fast-growing digital fitness trend," says Laura Hill, senior editor at global news portal Welltodo. The ClassPass Go app offers over 600 guided sessions, from strength work to running, with coaches imparting instructions and motivation. And Amazon-owned audiobook seller Audible has added fitness app Aaptiv's workouts to its library, guiding you through HIIT,meditation and even sleep.
6.
You'll Search For Post-truth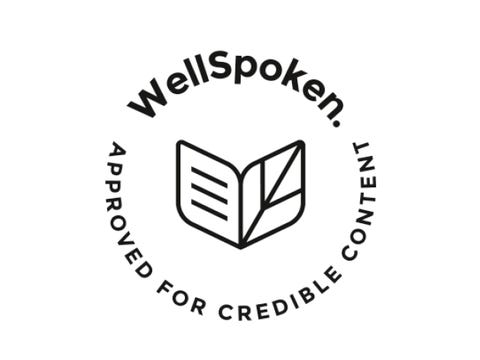 As an MH reader, you likely didn't buy the questionable assertions that landed Gywneth Paltrow's lifestyle website Goop in court. But you are still inundated with nebulous "wellness washing". Thankfully, there's a backlash against fake news. "Just as the food industry sets standards around organic and GM products, brands will certify their claims," McGregor says. For example, UK start-up WellSpoken awards a "Mark" to approved brands and bloggers. Though who'll approve these certifiers is yet to be seen…
7.
Healthy Living Will Get Closer to Home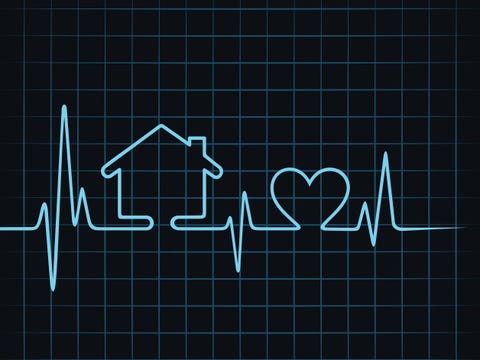 "Wellness communities", designed with residents' health in mind, will provide a solid foundation for better living. "With more of us focused on health, it follows that our cities should facilitate this," says McGregor. The global market for these living spaces will reach $180bn by 2022*. But they're not all affluent enclaves: under the NHS's Healthy New Towns initiative, 10 UK housing sites will incorporate health services and green spaces.
8.
You'll Eat Like A Neanderthal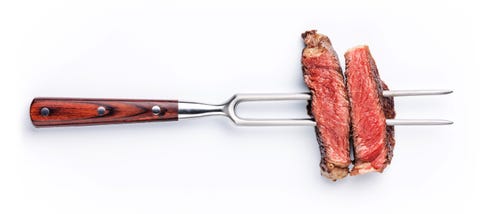 "The biggest new trend in nutrition is the carnivore diet [AKA zero carbs]: eating only animal products," says nutrition researcher, Kamal Patel. The illogical conclusion of paleo and keto has already caused much beef between stakeholders and critics. But the impending publication of a meaty tome by orthopaedic surgeon Shawn Baker, one of the diet's chief proponents, will bring more debate and anecdotal stories of followers' recoveries from autoimmune diseases. To be fair, Patel points out that randomised trials into its long-term effects will likely never be done, and it may be useful for detecting food intolerances, but he adds: "It is, of course, the worst possible diet and an affront to vegans."
9.
You'll Start A Fit Fam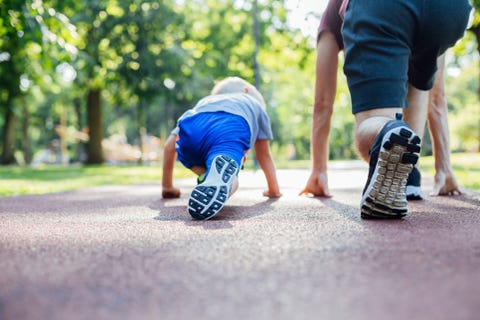 Swap dad bod for "dad strong" with your children in tow and burn off their excess energy. "Parents are aware of the need to get active, but time pressures mean exercise isn't easy to fit in," says Steven Ward, CEO of non-profit movement lobby UKactive. "That's why fitness-sector pioneers are offering cross-generational workouts." Take your offspring to David Lloyd Clubs' Prama, a cross between a dancing arcade game and Tron, in which lights and music create a sort of next-level hopscotch. Or spring for trampolining at Oxygen FreeJumping, or kids' memberships at Virgin Active. Your set, Junior.